Details

Category: This: Week in Review
Published on Sunday, 05 August 2012 15:39
Written by Chris
Which are you more sick of, the Olympics or people complaining about the Olympics? Or people asking you about which is worse? Or wasps? I mean, no one likes wasps, am I right?
This week, the thirty-first of the two thousand twelfth year in the current era, our linkual cup runneth over with interweb goodness. We found the very best thing at the London Olympics. We finally learned what string theory is. We got angry about things online. We reimagined a lot of stuff(neo-retro comics, female Dr. Whos, real Wall-e, pop art Star Trek). We played with Legos (or Lego bricks if you want to be pedantic) a little too much (Lego'ed movies, Lego Serenity, Pixar rules in Lego form). We counted our pennies to buy a giant robot. We foresaw technology advancements for the next 30 years. We found a gay-friendly aternative to Chick-fil-a. We witnessed a feud in a neighborhood. And, finally, we found out that our great-great-great grandmothers' were cosplay pin-ups.
The Best Things at the Olympics: Aly Raisman's Parents
Are the Olympics still happening? I have no idea. As far as I (and the Gawker empire) am concerned, the most interesting people to watch at the London games are American gymnast Aly Raisman's parents. Click here to see the video.
Cosplay Photos...from the 1890s
Cosplay did not start with nerdy adolescents in the 70s and 80s, as many people might believe. It goes back a long way. You could probably find geeky Athenians running around in Minotaur and Icarus costumes, and, for the ladies or the young boy 'companions, sexy Minotaur and sexy Icarus costumes. [Edit: all Icarus costumes are pretty sexy, apprently]
H/T IO9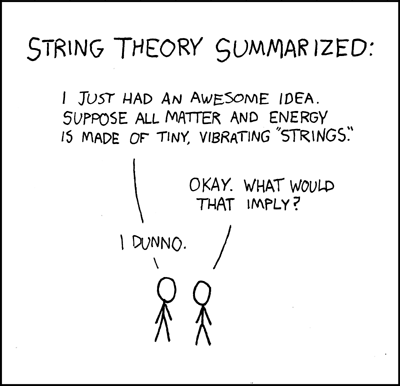 Look. Science is hard. Even without the radical Christian fundamentalists declaring war on Charles Darwin and critical thinking, it is about impossible to figure out what all these eggheads are talking about. Especially when it comes to things like quantum physics and string theory. I've heard it said, by a scientist!, that you can't actually get what string theory is unless you have a masters in physics.
Nonetheless, we probably should try to figure it out, right? That way we'll know what Sheldon Cooper and Leslie Winkle are arguing about on Big Bang Theory. The scientist in the video below says he's explaining the extremely complex theory in 26 seconds...but the video is 24 seconds long. Conspiracy?
So You're Mad about Something on the Internet
If you've ever used the internet, you're probably not Amish. And if you're not Amish, you probably get mad at people on the internet from time to time. When that inevitably happens, you have a question: Do you engage, or do you walk away? And if you do engage, just how much of a dick are you? I, for one, am guilty of feeding trolls, especially in political debates and against anyone who doesn't love Dr. Pepper with sufficient zeal.
Luckily, Systemcomic.com et al have produced a helpful flowchart for just such a situation.
I will freely admit that I am becoming a little obsessed with reimaging things. But I can quit any time I want. So it's okay. Right?
Current Things as Retro Comics
Exhibit A, these retro comic covers of contemporary cartoons and comics from artist Adolfo Torino Nuñez, via IO9.
At the risk of destroying my nerd bona fides, I never got into Dr. Who. Weird, right? I mean, I grew up in the You Ess of motherf'ing Ay, so Dr. Who wasn't exactly on all the time. On the other hand, I loved Torchwood. I know, right?
Anyway, I do know that the Doctor is always a dude. But does he have to be? Surely not. Gladys at Rocketsurgery.tumblr.com thinks the good doctor could indeed be XX.
How about original Star Trek episodes as pop art posters? See all of them here or buy them here.
A robotics expert built a real Wall-E. Good on ya, boy. See his work and interviews and whatnot here.
This Lego thing might be getting out of hand. Do you people not work? Did you knock off an armor Lego truck to get all those plastic bricks?!
Can you guess all of these? I couldn't figure out one for the longest time.
Here's a couple to get you started. H/T The Ketchup War
Pixar's Rules of Storytelling, in Lego Form
Pixar imagineers have 22 tips/rules/suggestions for how writers should approach their work. Someone visualized them in Lego form.
http://io9.com/5929880/pixars-storytelling-rules-illustrated-in-lego
And last but definitely not least, a really big Lego Serenity from everyone's favorite cancelled show, Firefly.
Have enemies that you need to force into submission? Alien invasions to stop? At last, the pwer to do so in proper style is available. Buy a giant robot, only $1.3 million.
John Goodman stars in this parody commercial as a possibly gay Colonel Sanders waxes on about how much more he likes the gays than other chains (*ahem* Chick-fil-a).
http://gawker.com/5930964/john-goodman-stars-as-colonel-sanders-in-a-pro+gay-ad-for-kfc
Always hilarious 27bslash6 brings us a series of messages between 2 neighbors who are not getting along, thanks to a too-bright light and the author's well-documented antics.
Want to know when we'll have a working space elevator? Trying to plan for the transfer of your consciousness to a computer? This chart will help you with all your future tech scheduling needs, through 2040CE.